Study in Australia
Australia : A study abroad destination
One of the strongest economies and the best places to live and work is the island nation of Australia. Located in the Southern hemisphere, the country is one of the most beautiful destinations across the world. Therefore, it attracts tourists and residents from across the world, giving it an incredibly diverse culture.
Over the past few decades Australia has become one of the favorite destinations for studying and working abroad. Incredible education structure, limitless opportunities and a great standard of living are just a few reasons.
A lot of us dream of studying and working abroad, as the culture, economy and environment of developed countries attracts us. Australia is one of the top choices for studying abroad today, and here's why you should go for the island nation!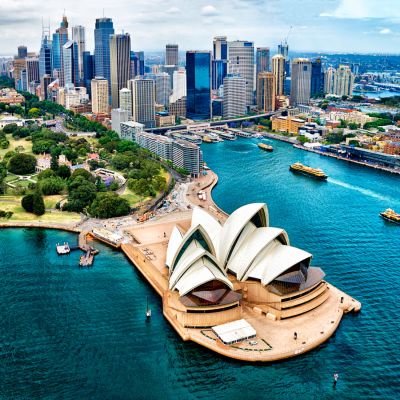 ---
Quick Facts for Australia

Capital
Canberra
Largest city
Sydney
National language
English
Government
Federal parliamentary constitutional monarchy
Currency
Australian Dollar
Area
7,692,024 km square
Population (2019 estimate)
25,281,800
GDP (2018)
Total - $1.313 trillion
Per capita- $52,191
Driving side
Left
Country phone code
+61
Study Opportunities - Why study in Australia?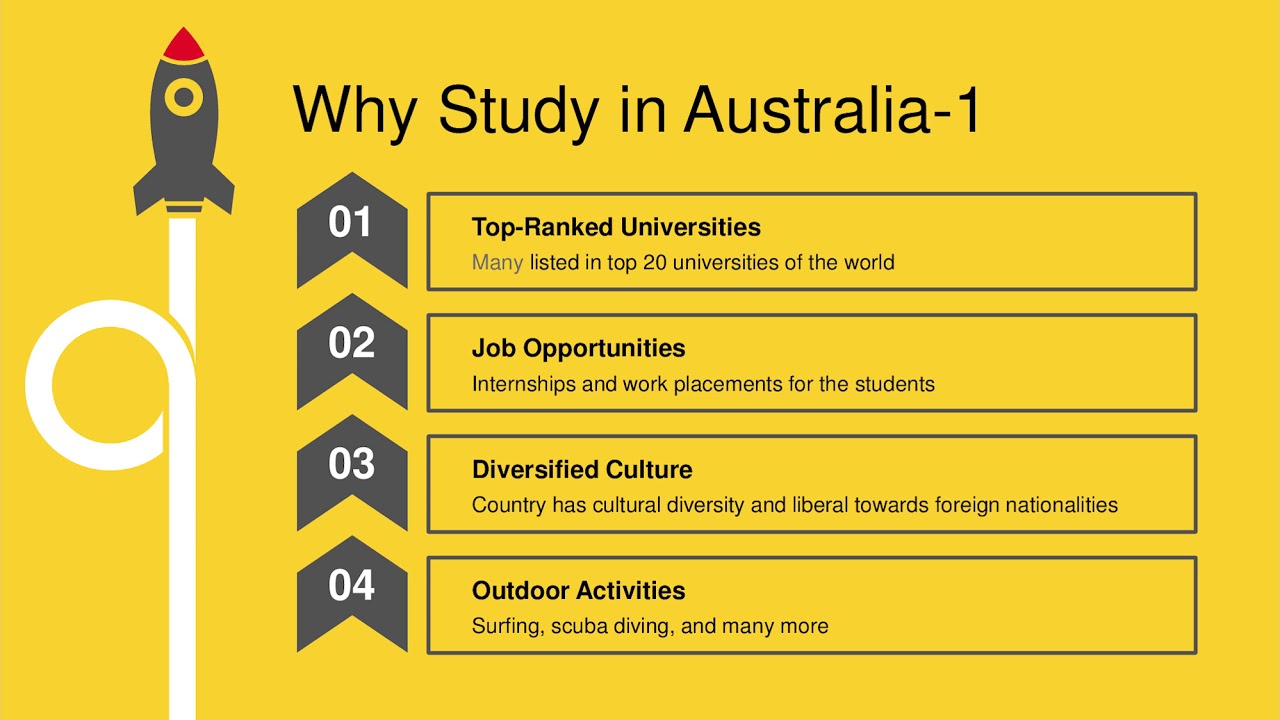 One of the world's most in-demand destinations for education is Australia. The reasons are simple, the great infrastructure, the emphasis on research and active learning, the abundance of resources, great teachers and an amazing networking experience being some of them.
Here are some facts; 8 out of the world's top 100 universities are here (4 ATN - Australian technology network), while 5 out of the 30 best student cities of the world are in Australia. Some of the good areas of study in Australia are Engineering and Technology, managment, hospitality, logistics, nursing and supply chain.
Where exactly to study in Australia is a question that comes to everyone's mind while planning to study in the country. Don't worry, we have your back.
---
Why Choose VAC Global Education?
VAC is one of the best study abroad consultancies in Delhi NCR. Ever since our beginning we have continuously strived forward in our field, providing the best counseling and assistance in foreign education for Indian students in a number of countries, especially Australia, New Zealand and Canada.
It is a well known fact that studying in Australia is a dream for thousands of Indian students. The strong economy, great infrastructure of the developed country, the great standards of education, the chance to explore the scenic country and the fantastic career prospects that come with it all; there is so much that tempts us to look for an opportunity to study in Australia.
Let's say you are a student who is thinking of studying in Australia after class 12th or after graduation. This is when we step in. At VAC Global Education, we are here to help provide you with the most efficient process of admission abroad. We provide you with the most extensive and researched counseling, on the basis of your current education, interests and requirements. We recommend courses, universities in the city of your choice and we also recommend the best city for your career choice.
Be it Sydney, Melbourne, Canberra, Perth or Adelaide, we will help you get the best course according to you, in the city and university most suited to you. We then provide you with the best IELTS and PTE coaching to make you qualified for studying and living in Australia. Then we will help you with applying for and getting admissions in the chosen university and course, guiding you step by step through the process. Then we also help you with the whole process of getting the Australian student VISA, ensuring you have all the requirements on the checklist. After your formal admission is complete, we help you get settled in the city and the University. Even after that we are always in touch regarding any queries or issues you might have.
This is how the consultants at VAC Global Education can help you get admission in the Australian university of your dreams. Our process is simple and very efficient. You can get more details about us here.