Top Student visa interview questions for New Zealand
Study Abroad Guidance 7.17K Views
#study-abroad
#study-abroad-programs
#study-in-new-zealand
#new-zealand-study-abroad
---
Top Student visa interview questions for New Zealand
Have you applied for new Zealand study visa, or you are sad that you could not make it through the visa interview.
Do not worry, we are here to help!
Today we are going to cover New Zealand study visa interview questions and how to answer them as efficiently as possible
We all get nervous when it's about anyone who is going to judge us to be it our educational qualification, family background or financials.
Today we will be going to go step by step and discuss it all.
So there are some basic questions which need to be answered in order to determine if you are an imposter or the real applicant. Because immigration wants to determine if you are the real person who is taking the interview and not somebody else is taking the interview on your behalf.
You do not need to be scared if anything here, they won't ask you anything apart from the documents presented or your situation.
They will only ask you questions related to your application.
So let's get started.
Basic Questions include:
Your DOB
Passport Number
Or Your passport expiry date
Once they have determined that you are the real person taking the interview
They will (might) ask you about your Educational background.
When did you complete your education?
What was your percentage in your last qualification?
What subjects did you study?
You need to be thorough about these questions as these are the basic questions which need to be answered.
Once they have determined your basic background
Next thing they can ask you is about your
Financial Background
How sponsored your education?
If you have taken any loan or now?
Or what are the multiple ways how you are sponsoring your education?
Here you need to brief them about the financials which you have presented them in your application.
You should be aware of the exact date and amount mentioned in the bank statement.
Medical :
They might ask you when did you appear for the medical test?
Was it a full medical or just a chest Xray?
Now when we have covered the basic questions. These are simple to ask and do not require much of reasoning to answer as they are straight forward questions and answers will be Name, Date, Amount and Figures.
Advance questions require reasoning
So now let's cover the Advance questions:
First of all, they might ask you
Which course you are applying for?
Why you have chosen this particular course?
Why you have chosen this particular college?
Why did you choose New Zealand?
What are your future plans?
These are the questions which will be tricky and needs to be answered in a very defined manner with the explanation.
So let's cover them one by one.
Course you have Selected?
Why New Zealand as a Study Destination?
Or why you have chosen New Zealand for higher education?
What are your Future Plans?
Which course you are applying for?
Here you need to them about the exact course you have applied for
So let's take an example: You need to reply I have taken a Graduate Diploma in Applied Management Level 7 course. It is for 1 year and it will cover 120 credit points.
They might also ask you about
How long is the course for?
What is the start date of the Course?
What is the exact fee of the course?
What is the course content of the course you are going to do?
So we can answer them like, the course begins on the 7th of July 2020 and it will end on 24 April 2021.
The exact fee for the course is $21000 NZD
So again these things are basic and you should be aware of this. All this information is given in your offer letter.
You should go through the website of the particular college and go through the course content of the course you are going to do so that when immigration officer as you What are the course content of the course you are going to do? you will be able to answer them with ease.
Why New Zealand as a study destination?
Or why you have chosen New Zealand for higher education?
When you have answered about the course you are going to do in New Zealand?
Visa officer might ask you, why you have chosen New Zealand as your study destination?
Here you need to answer them what you have written in your SOP. When Writing SOP make sure you give them the points which are genuine and suitable as per your situation as many students tend to copy-paste the answered from previous students answers and are hard to remember as their selection criteria might not be similar to your and it will become difficult for you to answer.
So you should give them the answer as per your situation:
Suggestion:
Quality Education,
The course which you have applied for,
Affordable fee,
Multiculturalism,
Practical Learning
Safety
These are the few points which drove you to New Zealand.
You can also discuss the course content and how New Zealand has that to offer you and how it will make your career better.
Now these Questions might lead you to
What are your future plans are?
Here you need to discuss how this course will help you achieve your career goals.
For E.g. If you are someone with Commerce background and have applied for Masters of professional accounting or you are from engineering background and have applied for Masters of science or engineering, so you can say that since is come from the commerce or engineering background have couple of years experience in the same field it is obvious for me to upgrade my skills and qualification so that I can take my career graph to new heights.
The skills and techniques which I will learn here will take my career to new heights and I will also learn how to manage my work more efficiently.
At the end of the day, there must be something concrete why you have chosen this particular course and university and even the country, otherwise, nobody invests 20 lacks rupees to waste it.
In this blog, we have covered almost everything regarding New Zealand Study Visa Interview Question.
If you think you need any specific help with your situation you can always leave a comment below or call us on
+91-8810435500
And if you need any assistance, we would be more than happy to help you.
When applying to study in New Zealand one of the major hurdles is to clear the student visa interview.
So in order to help you out, we have drilled down the basic and elaborated question bank which visa officer might ask you during an interview.
Following is the list of might asked question in student visa interview for New Zealand:
We are going to discuss a case where a student has applied for the Graduate Diploma in applied management (Sales and Marketing).
Q. Agent Name and Contact:
VAC Global Education: Head office Noida Sector 15
Branch Office: Sector 15, Noida
Website: www.VACglobalEducation.com
Q. Name of the institute you are going for studying in New Zealand?
Wellington institute of technology (Weltech)- HV4509 Graduate diploma in applied management (Level-7) Strands in sales and marketing
Q. What is the Start Date of your course?
Starting-15 July 2019 to 26 June 2020 (9 Nov 2019 to 1st March 2020 vacation)
Q. What Subjects are you going to study in Applied Management?
Subject:- 1st Sem
Sales & Marketing (Consumer behaviour, Market development & sales, marketing planning & control) Industry project
Subject:- 2nd Sem sales &marketing (international marketing, strategic marketing)
Q. What jobs are you expecting after you finish your study?
Jobs- hays recruiting expert, modern facility services, Madison GBL, KELLY SERVICES
Q. What h applied management or Since you have decided to study Applied Management then what do you understand by applied management?:-
Examining the current working pattern in a company, identifying the issues & problem and putting or giving strategies to improve that process


Q. How is a course related to your study & experience?
The course is not related to my previous qualification but my experience is into corporate management. I have been working with the corporate organization from the last 6-7 years. Where I have worked in various vertical of facility management, my profile is into dealing with venders, client, internal & external customer of corporate organizations and lot of time I have to talk about the company where I am working and gives deal to the vendor, negotiate terms & deals which comes in sales and marketing. Currently, I don't have professional qualification although I have bachelor qualification and I have got experience but in order to move up the ladder of corporate management as a supervisor, team lead, manager or head of the department. I need professional qualification with a specialization that is why I have chosen this course which has specialization in marketing and sales. Because I feel I am a very extrovert person, I like to mingle with people, I like to make new friends, I believe I will be good at convincing people, moreover pay skill is also good with incentives if I do this course specialization in sales and marketing, I shall be able to sharpen my sales & marketing skills and get promoted in my future organizations. We always have career choices for something better.
Q. You are from the customer service industry, why are you applying for sales & marketing /how they are related/how did you develop an interest in sales & marketing?
Customer service & sales marketing go hand in hand. They are the different name of one thing only because in every sales & marketing job customer service plays an important role. So customer service is a part of sales and marketing unless or until you are proving good customer service to the client, the sale will not happen; also customer service happens pre-sales also and post-sales also. So before selling the product, you have to behave well with the customer, know the product, explain the product in a polite & courteous way with good customer skill, so that you are able to make the sale, once you have sale the product, you have to provide the post-sales services, Which I have been doing. We have been introducing things to the client and taking feedback from the client after implementation. This is how my interest in sales & marketing is related to customer service. There is no such specialization of course in customer service. There is no such course called graduate diploma applied in customer service, they have specialization in the account, finance, supply chain, sales and marketing. There is no course in customer service because it is part of all these aspects which I talked about, moreover sales & marketing u have paid very well in terms of incentive & all.
Q. What are your futures plans after you complete your study in New Zealand?
My first priority is to complete my course, once I complete my course, I will have what I want that is an international professional qualification once I have professional qualification, I feel that without an international experience, international professional qualification is no use, so I would like to work in some corporate organization probably in sales and marketing department and gain some experience by working legally because I will be getting graduate work permit after the course and with some experience, I will probably get promoted also and continue working.
So my plan is to complete my qualification with some years of international work experience.
Q. What will you do if you don't get a job after the course?
I have 6-7 experience in India, I know how corporate organization works, once I complete this course, I believe that with my previous experience & professional qualification and open work permit, I think I will be able to get the job. I may fail my initial interview in New Zealand but I will learn from my mistake and I am very positive that I will be able to get the job after the course in sales and marketing
If I get rejected in every interview than I think I am going through very bad luck and if my visa is expiring, I would not be staying unlawfully in New Zealand and I will return to my home country. I am sure with my experience which I have from India already and international professional qualification I can do something in India as well. But I am very positive that I will be able to make it in New Zealand.
Q. What is the benefit of this course?
There are two types of benefits which I will get one is qualification-related benefit (where I will get international qualification which I don't have on my resume) and other the course-related benefits(How effectively I will be able to sale the products, what strategy I can apply to market a product which is going to launch. I am going for international education & experience. Understand international influences on business practice
Q. Why have you chosen to study in New Zealand?
There are various reasons for choosing this country, number one I wanted an overseas qualification and I was looking out for a country where I can study. New Zealand seems to have been the best option because of it a popular destination among international students especially Indian students along with Canada & Australia. I have chosen New Zealand I heard and research its very safe country and the climatic condition is very favorable. Because of the low population in New Zealand, opportunity from job perspective will be more and I may have a chance to get a job quickly because after the course I will be getting an open work visa.
The best part about New Zealand that there is no risk in terms of financial aspects because I will have to pay my tuition fee& living cost after my visa approval. Mostly country like Canada & Australia one has to pay the fee before the visa application and incase if someone changes the plan to go or some family emergency or visa rejection. The money which comes back to the person from university & college, one will get a huge loss of money also. In New Zealand case it's not there.
New Zealand cities generally rank highly on international livability measures. For instance, in 2016 Auckland was ranked the world's third most liveable city and Wellington the twelfth by the Mercer Quality of Living Survey.
Q. What are your plans regarding the PR in New Zealand?
It's too early to say that I want to apply to PR because I have not even seen the country, I have not even know the people and about the standard of living. I don't know anything about New Zealand apart from that they have a very good education system, it's a peaceful country and it is a crime-free country. Ut without been there I can't say that I want PR. My primary goal is to complete my education with some year of experience. Maybe in future my parent's wants me to come back & settle in India. So I have no idea about future circumstances. But right now PR is not in my mind. My current planning is to complete my education and add value to my resume.
Quick Facts About New Zealand
* Prime Minister Jecinda
* Wellington located in the south-western tip of the North Island
* The Wellington urban area () is administered by four local authorities
* Wellington, lower & upper hut, Porirua
* WelTec and Whitireia are strategic partners delivering more choice to students
* WelTec was formed in 2001 when two old educational institutions in New Zealand, Central Institute of Technology (Established in 1960) and the Hutt Valley Polytechnic (Established in 1904), decided to join hands and form a single institution.
* It is 2nd oldest college in wellington and government-run polytechnic college. They have more than 8 thousand students who are studying at Weltec. They have a partnership with various organizations wherein they are providing help in getting students into a workforce of New Zealand employer. And it's approved by NZQA.
Other institute having same course Southern institute of technology, EIT, NMIT, ARA institute.
---
Find this page useful? Spread the word!
---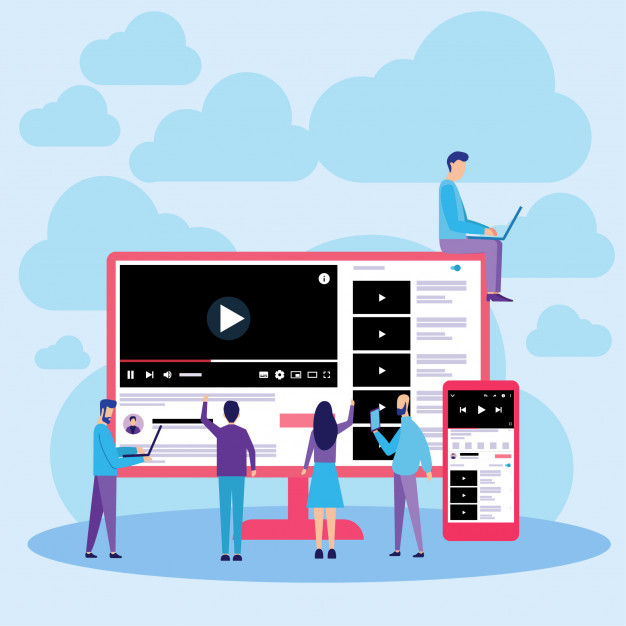 Explore Featured Blogs, Videos & News
We keep you updated with latest study abroad educational post every week!